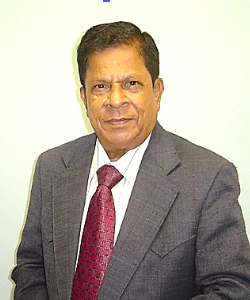 Dinesh N. Engineer, P.E. 51551 (REI). President
has 45 years of experience in municipal civil engineering field. 35 of those years spent at local firms in Houston ( including REI) and first 10 years in Michigan. His experience includes municipal infrastructure management such as public road, drainage and utility projects, public storm and sewer lift station designs with force main designs, hydraulics, hydrology, and waste water sewer treatment plants. He will provide coordination assistance, quality control review and coordination if Mr. English is not available. Prior to starting REKHA Engineering worked for prominent local civil engineering firms such as Bernard Johnson Corporation. He started REKHA Engineering, Inc. in 1986. (100% contribution in time) - Education: Master of Science- 1970 – University of Toledo, Ohio, Bachelors of Science 1965 Sardar Patel University, India
John H. English, CET, Senior Vice President
is the project manager for all past, current, and future projects. With 40 years of experience in civil engineering and land surveying management he has worked along side local engineering firms in Houston. John also acts as the project manager on each land survey performed by REI. In coordination with Mr. Engineer PE he prepares proposal requests, defines the scope of work, issues work orders in the company network, daily review the progress and quality control of the survey, monitor the preparation of each project, provide quality control with Mr. Engineer, PE, and respond to any questions from the client during the preliminary to final product of the project. "Currently, and over 30 years strong, I am the Senior Vice President of REKHA Engineering, Inc. I have a history of working in the civil engineering industry, along side Land Development, Renovation, Construction, Sustainable Design, and Drainage. With a strong entrepreneurial professional background, an engineering education obtained from the University of Houston, and a hardworking spirit I strive for high goals in my professional world." - John H. English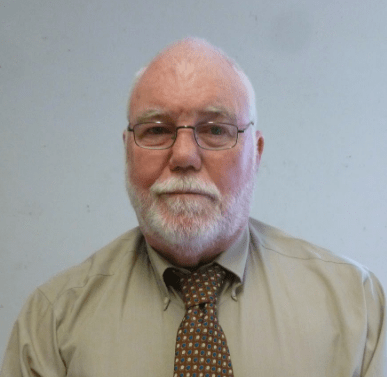 Martin T. Roe R.P.L.S.
"After just over 33 years of operating as Roe Surveying Company, I have been presented with an opportunity of merging my operation with REKHA Engineering Inc., a Civil Engineering and Surveying Company that was founded about the same time I started Roe Surveying Company back in 1987. The Sr. Vice President of REKHA Engineering, Inc., John English and I have worked together many times over the years with me providing surveying services on numerous projects, specifically related to boundary surveying. Current conditions and timing have resulted in an opportunity to bring both companies together as a team, expanding our capability and enhancing our ability to provide continued services to our current client base with an uninterrupted and greater potential for expansion. With this merger we will be able to enhance our capability to include full robotic instrumentation and GPS, RTK (real time kinematics) surveying services, thereby increasing our ability to better serve your needs.
REKHA Engineering Inc. is a multi-facet Civil Engineering and Surveying Company that provides an expanded line of services, much, more than I am currently able to provide." - Martin T. Roe
OUR APPROACH
Clients choose to work with us because:
We
ENGAGE
our extensive experience, which is built on our rich history in design, investigation, and scientific principles.
We
COLLABORATE
with clients and project team members to develop a range of creative approaches, explore ideas and evaluate options and objectives.
We
FOCUS
on delivering successful results delivered on time through the application of sound engineering and comprehensive investigation.
We
RESPOND
to project challenges promptly and professionally. Tight schedules, new information, and revised project objectives, are no problem.